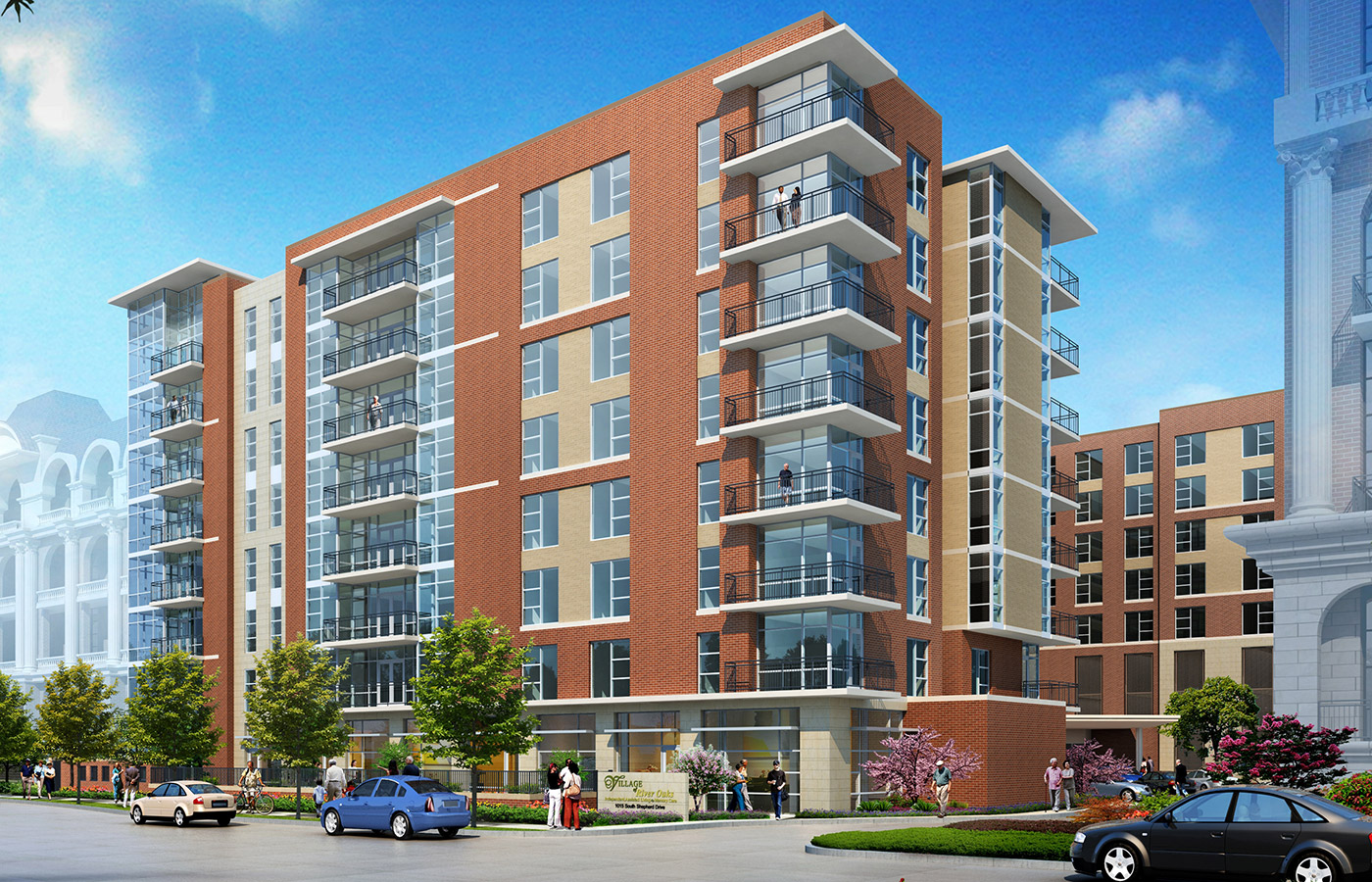 (article originally featured in Houston Medical Times — April issue 2017)
Senior well being, mental engagement, and wellness is an ongoing topic in the Houston Medical Times, we were interested in asking Retirement Center Management (RCM) President James D. Gray about his passion for developing luxury communities for seniors.
HMT: How did your career evolve?
James Gray: After receiving a Masters in Business Administration (MBA) from the University of Texas, I was fortunate enough to get a job in the 80's with Trammel Crow Company leasing warehouses in Houston. I loved Trammel Crow and eventually became a partner over the Houston industrial real estate division. However I departed from the company in the 90's when the development markets became tough and Trammel Crow was forced to adjusted accordingly as a response. I joined another Trammell Crow partner who was forming a real estate investment fund, through from this union and fund, we decided to explore the senior living industry. It occurred to us that the industry was still in its infancy and with the demographic bubble headed in the right direction as the baby boomers aged; it would be a good time to enter this unique market. We talked to dozens of industry providers and toured hundreds of facilities until we finally determined that the best opportunity for us would be based on our skill set and limited senior living experience was in the independent living sector. We formed Cypress Senior Living in 1997 and proceeded to develop and manage a portfolio of 2250 units in 9 markets, primarily in the Midwest and Southeast. That portfolio was sold in 2006 when I started Bridgewood Property Company as an investment vehicle to continue developing senior living communities. Through Bridgewood, the emphasis shifted to include assisted living and memory care along with independent living focus of the past. Bridgewood's management company, Retirement Center Management, and current portfolio includes 16 communities representing nearly 2500 units of independent, assisted and memory care.
HMT: What's currently under development?
James Gray: I would have to say River Oaks, Triangle and Southampton.
HMT: What makes you different from the other developers?
James Gray: A lot of things distinguish us from other senior living developers. Some of the items to mention include:
Bridgewood's ability to customize each development to fit the particular needs and desires of the senior population in and around the site. No two buildings are alike.
We own and manage our own communities so there is not a separation between ownership and operations. Thus, we can be imminently more responsive to residents' requests and needs.
Bridgewood has been developing senior living communities in excess of 20 years and is not "new" to the industry. Thus, we have two decades of experience that has taught us what is right and not right for our residents in our developments.
Bridgewood has a primary focus on quality. We desire to be the best; not the largest.
HMT: Would you describe RCM Senior living housing as Luxury?
James Gray: Many of our communities are luxurious and considered to be the finest in the respective market, but we also have plenty of properties that are still of the highest quality but not in price. Regardless, all RCM properties actively seek to provide luxury care and service to each resident.
HMT: What would people be surprised to learn about you?
James Gray: I'm pretty predictable; no major surprises. I actually love to work and consider it a blessing to be able to everyday. My family would tell you I'm a neat freak.
HMT: How do you know when an elderly loved one is ready for assisted living?
James Gray: One obvious answer is when you observe that they are encountering "struggles" with some of the everyday components of living such as dressing, walking, driving, etc. However, for independent living, it is often based on a change of life event such as a temporary illness or death of a spouse.
HMT: Once someone has identified that long-term care is necessary for a parent, what is the best ways to approach having that initial, difficult conversation?
James Gray: It is best to have a discussion about the benefits of a change and how this will enhance their lives. It is important to speak in terms of positives such as a move will eliminate the daily hassles of cooking, cleaning and driving and replace them with a care free living arrangement with everything that is needed within a short distance of their home. The benefits that can be observed include being around an abundance of friends for socialization as well as having the solitude of one's home at the same spot. In addition, having the peace of mind of knowing that if one does need any help, then it is right there when needed. Life will be fun and engaging again. This allows one the opportunity to live life well.
HMT: How can someone be confident that they are placing an elderly loved one into a good retirement community?
James Gray: Always visit and stay for lunch or dinner. Watch the residents and visit with some if possible to see if they are happy. If so, then it is a good spot. If not, leave quickly.
HMT: For families currently considering assisted living, do you have any recommendations for people they could talk to about the process?
James Gray: The best informed person is generally someone who has just gone through the process themselves such as a friend or neighbor. Visit several communities and discuss with the Marketing or Executive Director. For the most part, the industry is very compassionate and all want to help a family find the right spot for their family member. We often refer potential clients to other communities, if we feel the prospect is best served elsewhere for various reasons. Also, we generally receive referrals as well.
HMT: Personal?
James Gray: I am married to my wife, Franny. We have 4 boys with one being out of school and working fulltime in Atlanta, two are in College at the University of Georgia and University of Virginia, respectively, and the last is currently in middle school.